Photography for Beginners: Wednesday evenings 7.30-9.30, 10 week class.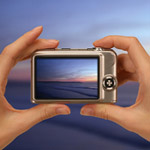 This 10 week course introduces the student to the basic skills that are the foundation of all good photographic work. The course focuses on learning about what makes good photographers and how they apply the skills and creativity which makes their images stand out from the rest.
Each session is used to explore both technical and creative aspects of photography and how these are employed to improve the students' photography. Students on the course are encouraged to submit their images for critical analysis and to engage in this analysis to help other students in their understanding of the processes under discussion.
On completion of the course students will be able to critically assess a potential photograph and choose the correct camera settings and compositional makeup needed to capture the image. They will be able to critically analyse their own and other's images and make positive recommendations for improvement.